Meticulous Steps Lead to the Best Results
Graphic Designer
by Elizabeth Lavis
|
10 Jul 2023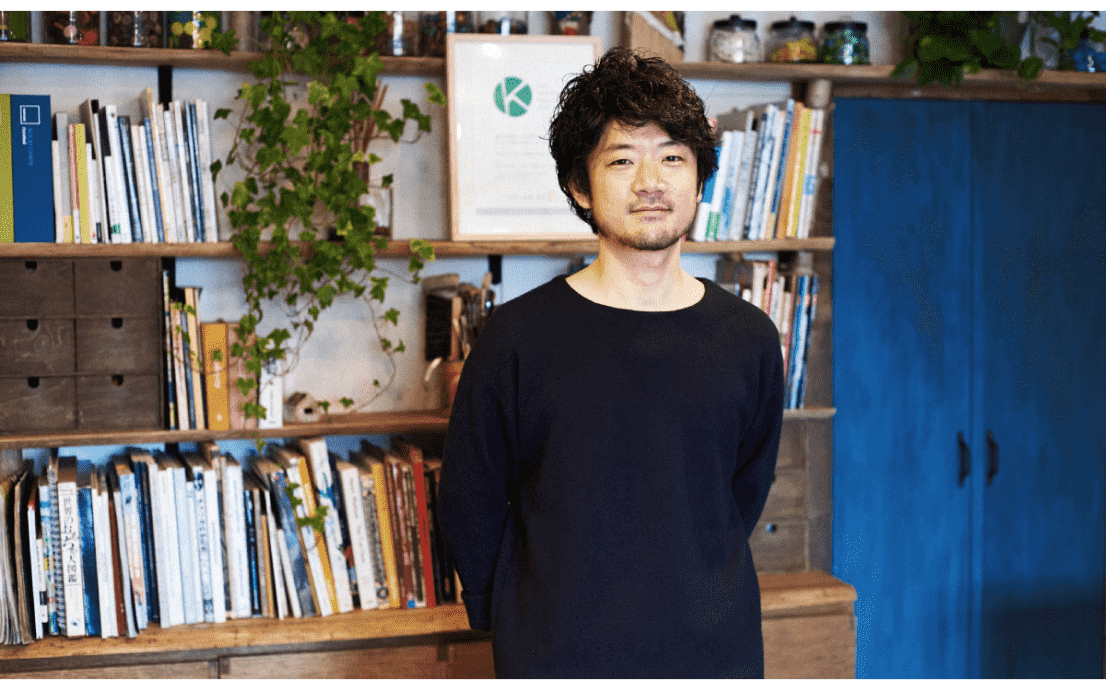 "I like to do things one step at a time and look at all possible variations during each stage to choose the best direction"
Tokyo-based multidisciplinary artist and designer Keitaro Sugihara designs whimsical, textured pieces out of hand-cut collage and recycled materials. His style is playful, joyful, and varied, encompassing everything from picture books to hospital waiting rooms. Sugihara got his start in his youth, dreaming up concepts for promotional flyers. "I designed flyers for nightclubs in my teenage years, and later was able to gain more graphic design skills when I entered a design company," he says.
Sugihara credits traveling with helping his design career blossom. "Coming from Japan, a mostly homogenous country with a quite isolated culture, I've always had an interest to see and learn from the outside world and people," he says. "I believe the biggest impact on my work is actually the fact that I got to live in England and Canada for some time."
Who's That Eating?
Sugihara's designs might evoke the fanciful, but his process is very down-to-earth and meticulous. "I like to do things one step at a time, and look at all possible variations during each stage to choose the best direction," he says. Typically Sugihara begins with intense research, delving into what the client is looking for, and how best to position it. Then, he begins the creative work through preliminary sketching, conceptualizing the results, exploring alternative possibilities, and making a concrete direction on how to proceed. The clients and publishers are looped in every step of the way to ensure that everything stays on track.
His detailed process also fosters trust with clients and publishers, building quick rapport and making things easier for all involved. "When discussing a project, I take time to explain my way of thinking from the very beginning," he says. "In my experience, showing the process and using logical step-by-step reasoning is essential for building trust with any client."
While rare, occasionally Sugihara finds himself at odds with his clients. In these instances, he uses communication and collaboration to work towards a solution. "I listen to their opinion and then aim to reach the best possible conclusion together," he says. "I think it's important to finish a discussion on a positive note."
Sugihara also leans on his fellow designers in times of stress or pressure. "I try not to overthink on my own, and consult with my colleagues instead," he says. Armed with a network of design professionals to bounce ideas off, his Mac computer, precision knife, and tweezers, Sugihara is well-equipped to create fanciful, multimedia designs that will please his clients. "What I most enjoy about my work is seeing my clients and the children who read my books happy and enjoying my work," he says.
His favorite piece to date is "Who's That Eating", a 2021 Indigo Award Gold Winner in Book Design. This animal-themed pop-up book with detailed 3D pages uses Japanese onomatopoeia to give readers a fully educational and immersive experience. In his downtime, Sugihara likes to tap into his childlike side by learning about dinosaurs with his son, and going camping. "The best piece of advice I've ever heard is to try to enjoy life even during the hard times," he said.
Sugihara's long-term goals include living in the Netherlands and reaching a wider audience with his work. "I hope to distribute my books overseas someday," he says.
Submit your work for Indigo Design Award competition