Lisa Winstanley- Design Through Ethical Collaboration
Designer and Assistant Professor at the School of Art, Design & Media in Singapore's Nanyang Technological University
by Elizabeth Lavis
|
04 May 2021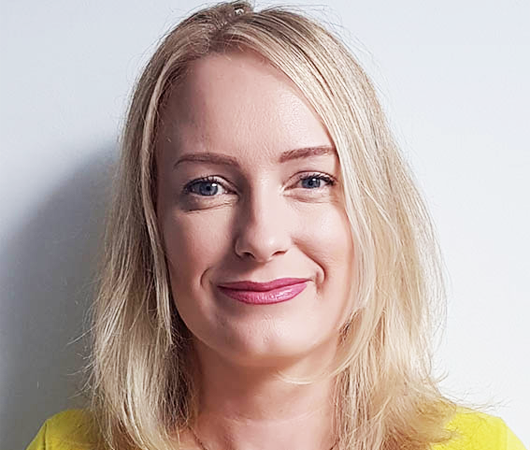 "It's important for me to try to make positive changes to society through design, or at the very least do no harm. Empathy is always my starting point."
For Lisa Winstanley, empathy is the crux of her design process. "My design practice, research, and teaching all have the overarching aim of ethical collaboration," she said. "It's important for me to try to make positive changes to society through design, or at the very least do no harm. Empathy is always my starting point."
Winstanley, a designer and assistant professor at the School of Art, Design & Media in Singapore's Nanyang Technological University, grew up in the United Kingdom, where she flexed her creative muscles working with legacy clients like Cadbury and the National Health Service. Winstanley got her foot in the design door straight out of university. "I always wanted to be a designer," she said. "The day I graduated from school, I started my first job as a junior designer and worked my way up. No regrets!"
In 2010, she left the UK and traveled to Kuwait to take a job as a design lecturer. In 2018, Winstanley made another move, this time to Singapore. "I think living in three different countries has given me a unique life view," she said. "I'm far more culturally aware, and my creative perspective has evolved along with my travel." Singapore is an excellent hub for Winstanley, who uses her new home as a jumping-off point to explore other Southeast Asian countries.
Winstanley breaks down her work into three key categories; perfecting her design process, researching, and educating her students. She tends to be experimental in her design process, and her research allows her to travel to conferences and learn about new techniques and trends in the industry. Winstanley takes pride in imparting knowledge to her students as well. "I love seeing my students progress," she said. "It's amazing to see that light bulb moment when they just 'get it.'"
As a seasoned designer with an impressive portfolio, Winstanley tends to have a smooth and collaborative relationship with her clients. She cultivates them by establishing trust as quickly as possible. "Getting to know your client and building a trusting relationship with them is so important to being able to deliver what they are looking for creatively," she said. "This helps to mitigate any miscommunication within the project scope. Inevitably there will be things they do not like but having them participate in the creative process and dialogue as much as possible helps to gain buy-in and avoid 1,000 redos!"
Winstanley draws inspiration from a host of different places, but her partner is her primary source. "I can say that my husband is my muse and featured in a lot of my artwork," she said. "He has a very useful face!" When she's not drawing inspiration from her nearest and dearest, Winstanley strives to stay creative under the ongoing pressure of the fast-paced design world. Her secret weapons are regular breaks, self-care, and a ton of coffee.
When it comes to design tools, she tends to be on the old-school side. "I couldn't live without my sketchpad, pencil, and a notebook," she said. "I can't 'think' on screen. Also, I need coffee; it's a necessity."
Winstanley has some big things coming on the horizon, including a branding and UI project that's been two years in the making. "I'm so close to launching that I can almost taste success," she said. Winstanley is one to watch, and we can't wait to see what she comes up with next.
Submit your work for Indigo Design Award competition