Scott Kennedy:Designing with Purpose, Living with Balance
Co-Founder and UX Director of Edition
by Elizabeth Lavis
|
25 Oct 2023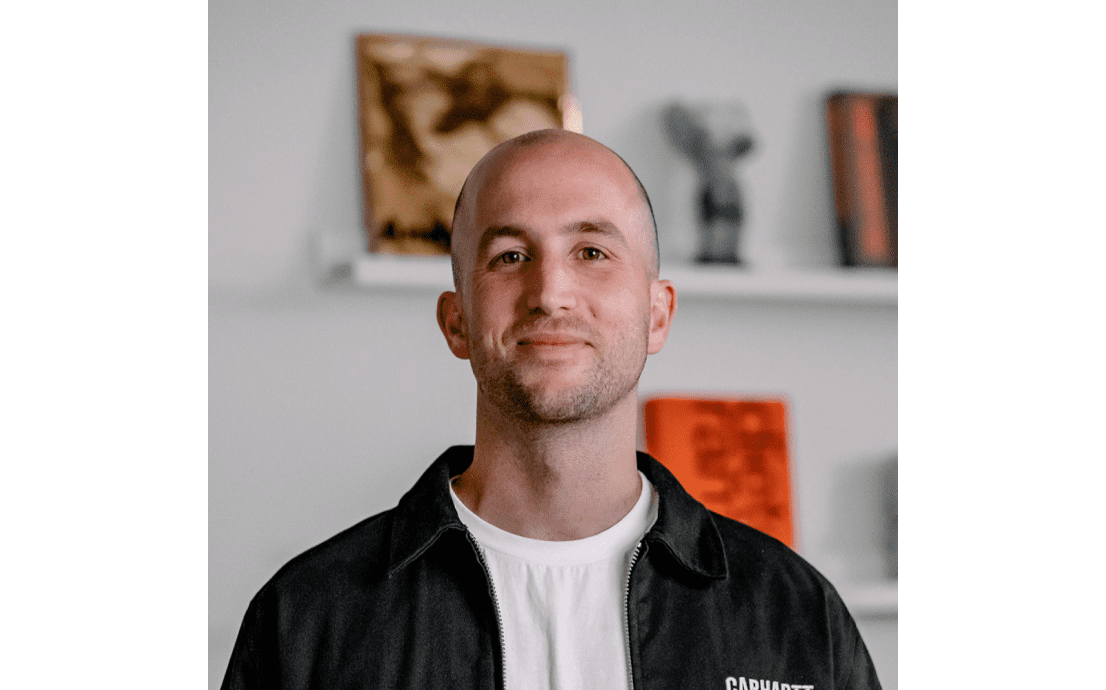 "Always prioritize understanding your user. It's less about formal design principles and more about genuine empathy"
In the heart of New Zealand's design community, Scott Kennedy stands as a beacon for purposeful innovation and a balanced approach to life. As the Co-Founder and UX Director at Edition—an acclaimed design and technology studio driven by a mission to empower world-changing ideas—Scott's journey is a testament to embracing passion, purpose, and the power of introspection.
From Orthodontics to Design: An Unexpected Journey
Scott's journey into design was anything but planned. Destined for orthodontics, a sewing lesson from his aunty and a foray into streetwear pivoted his direction.
"That Summer, I somehow persuaded a popular Auckland streetwear store to stock a bunch of t-shirts I'd made, and to my surprise, the sales had been great," Scott recalls. "I found myself in a tiny AirBnb on the other side of the country, looking down the barrel of a five-year orthodontics degree, and thought, 'what am I doing?'"
Operating from a small room in his parents' home, what began as a hobby grew into a three-person venture - a chapter he remembers as some of the best years of his life. "We spent every day listening to 90's hip hop, designing clothing, crafting posts for social media, and over-analyzing our eCommerce website."
While the trio came to partner with the country's largest streetwear retailer, fierce competition eventually led to the label's closure. Yet, this wasn't the end but a new beginning. This creative detour paved Scott's entry into design. He joined Little Giant, a design-driven digital agency, rising from an Account Executive to a respected Digital Strategist, with a passion for UX.
Life's Pivotal Moments Shape Perspective
For Scott, introspection has often been prompted by life's significant moments. "Growing up, I was really hard on myself, always striving to do better and be better," he recalls. As he transitioned into his twenties, that self-imposed pressure only intensified: "My relationship with self-improvement became almost unhealthy. I felt like no achievement was ever enough."
Then, at 26, a profound event made him pause and reflect. "After my mother was diagnosed with ovarian cancer, it really shifted my perspective," Scott shares. It wasn't a quick process, but through a bit of soul searching and the support of a counselor, Scott learned to find balance. "I was able to find what was actually important to me; enjoying life, being happy, and working with cool people on exciting challenges."
"Headstrong App", Edition
Crafting a Legacy at Edition: A Culture of Balance and Excellence
After his personal revelation on balance, Scott dove into a new professional chapter. Alongside him in this journey was Jodie Kennedy, his now wife, and ex-colleague from both Little Giant and RUSH. Their shared outlook on design and work-life balance was a powerful combination. Their collaborative spirit and shared drive became the backbone of their new venture: Edition.
"Jodie and I shared a vision," Scott says. "We wanted to create a design-led studio dedicated to supporting early-stage and fast-growing tech companies." But it was more than that—a place where design met purpose, and "everyone in the team, irrespective of their experience, had a voice. After all, we all 'users' of digital experiences everyday" Edition's approach to client relationships is equally thoughtful. "We have a mantra to always spend our client's money as if it were our own. If our work is not focused on achieving tangible outcomes, we're being wasteful."
The ethos of Edition resonates deeply with the belief that "work should enhance your life, not consume it." Scott emphasizes, "At Edition, our commitment from day one has been to create a place where people can make the best work of their career — sustainably. We encourage everyone to pursue their passion, achieve their goals, create incredible work, and, most importantly, enjoy a healthy work-life balance."
Advice for the Future Design Leaders
Scott's guidance to emerging design leaders is straightforward and shaped by his journey. "Always prioritize understanding your user. It's less about formal design principles and more about genuine empathy," he insists. He also champions diversity of thought, advising, "Collaborate with those who see differently. It'll only enrich your work."
Reflecting on the overarching theme of his journey, Scott embraces consistent self-growth. "I will continue to surround myself with people who challenge me and keep me on my toes" For up-and-coming designers and creatives, he offers the same advice. "Be patient. Find a workplace that empowers you to work with people who inspire you to get up in the morning. He underscores, "Maintain balance. Your career is a marathon, not a sprint. Care for your well-being; it fuels creativity."
Submit your work for Indigo Design Award competition