Methodical Process for Outstanding Results
Founder @Palladius Studios
by Elizabeth Lavis
|
27 Jun 2023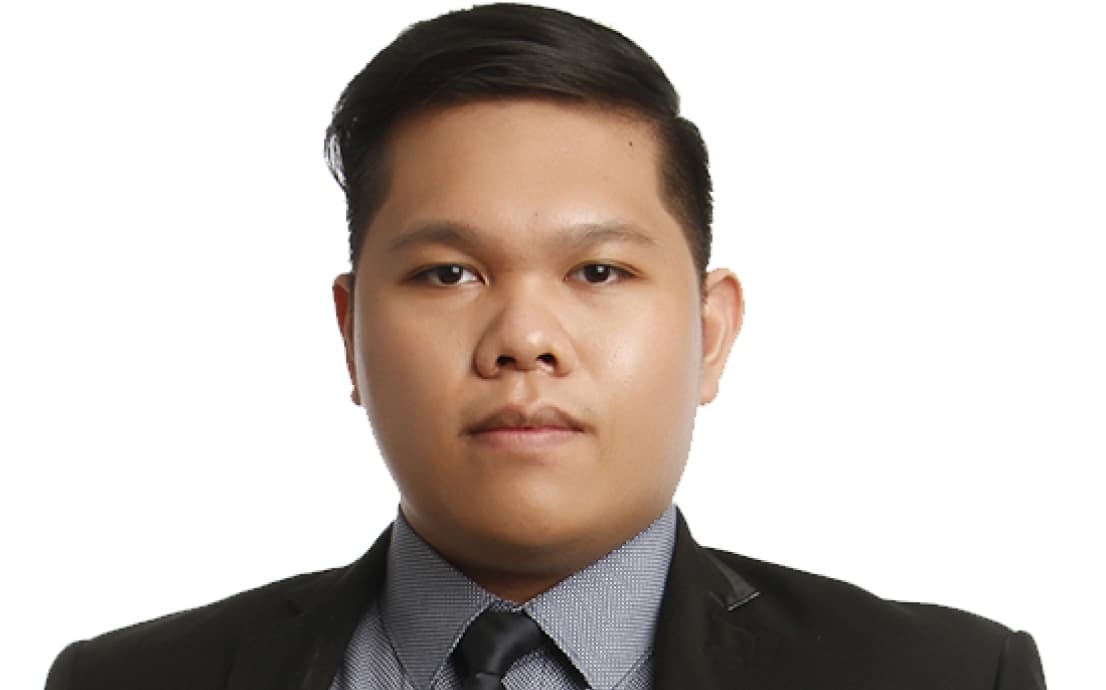 "The best piece of advice I ever heard was believe in yourself and chase your passion"
Bryan Louis De Ocampo, founder of game development and multimedia studio Palladius Studios, derived his work philosophy from games and movies themselves. "The biggest influence that got me to where I am was through various forms of entertainment in the media. I like themes where the main character gets to be tactical and smart with their every move," he says. "Games like Until Dawn and Heavy Rain are perfect examples of how decisions throughout the story affect the outcome. These games made me a very methodical and strategic person who likes to plan things out and make backup plans for my backup plans."
Palladius Studios was founded in 2019 by a small group of Multimedia Arts majors, including De Ocampo. The Philippine-based studio strives to make games for different systems and give students real-life experience before graduation. De Ocampo was the only one in the group with consistent "real world" experience with clients, lending him a valuable perspective on Palladius Studios' clientele and how to handle rough patches in projects.
"Unlike my friends, I have experienced my fair share of clients when I still took commissions two years ago in Fiverr," he says. "I take criticism very seriously, but never personally. I believe any criticism, good or bad, is good feedback that tells me where I can improve." This sunny, open-minded outlook helps De Ocampo ride out critiques and net good results. "My tip for freelancers is to fight negativity with positivity," he says.
In addition to his upbeat perspective, De Ocampo has a strong work ethic and a well-thought-out process. "My approach to design is methodical," he says. "I spend a lot of time planning and gathering materials before I actually start with the production." He also likes to stick with a schedule, setting up several milestones and deadlines to keep on track with time management and quality control.
All of De Ocampo's designs hinge on early research; then, he starts the planning stage, previsualization, and production. He doesn't generally feel the common pressure of deadlines, crediting his time management skills and attentive nature to getting the work done at a steady slip. "I manage my time and my team's time well so we can avoid getting stressed," he says. "One thing my friends and I do if we get into a high-pressure moment is to take a short break and play games for about an hour."
Through the step-by-step approach and systematic process, De Ocampo finds joy in being able to dream up fantastic designs and applications. "I value creative freedom above all else," he says. De Ocampo also knows the value of shooting for the stars and following your path. "The best piece of advice I ever heard was 'believe in yourself and chase your passion,'" he says. "Never undermine your choices in life. Without this way of thinking, I probably would have been stuck in Architecture school and never been the designer I am today. If people see greatness in you, you better believe that and hang on tight to it."
De Ocampo is undoubtedly a designer to watch, and his career ambitions span both the design and academic worlds. "I'd like to rack up a solid career as a 3D artist, develop and make Palladius Studios grow, and try my hand as a part-time 3D modeling professor at my alma mater, De La Salle College of Saint Benilde," he says.
Submit your work for Indigo Design Award competition