Cross-Cultural Contradictions with Chun-Hui Chang
Visual Designer
by Christina Lauren
|
09 Sept 2020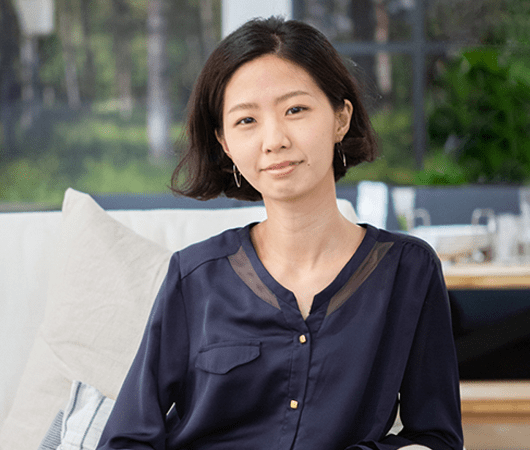 "My ultimate goal in life is to create what I love and love what I create."
For graphic designer Chun-Hui Chang, the process of "becoming a designer" goes hand in hand with an individual's process of personal growth. According to the artist, "Design, to me, is not just a profession; it represents a pursuit of curiosity, responsibility, creativity, and empathy," she says.
The Independent Visual Designer is specialized in visual identity and design coordination, and her passion alludes to aiding organizations in the optimization of their brand identities. To do so, Chang helps translate their vision into a language that may apply to a multitude of platforms geared toward a more comprehensive form of design communication. Some of her more noteworthy clients include New York Sun Music Production, New Heart Ministries, and Min-Sheng Noodles.
Born and raised in Taiwan, Chang moved to the United State to pursue a master's degree in communications design in the sprawling metropolis of New York City. On the transition, the designer explains: "Taiwan is a place where the oriental culture remains, while New York is known for its western contemporary and liberal environment. The cross-culture background was initially a contradiction for me, but then they gradually began to work in harmony inside me. The experience influenced my style of visual design, but moreover, it taught me to embrace and include different perspectives, not only in work but pretty much everything in life," says Chang. So how did the decision to become a designer take place? "It was not made at an exact moment in my life," she says. "I have liked to organize things since I was little—by arranging objects into the right combination, the aesthetics are highly irresistible and satisfying for me. I believe that organization is a crucial part of the design. As a Visual Designer, there are so many elements to play with — color, typography, photography…and more, which attracts me to keep wondering what more I can do in the field of design!"
As passionate as the designer seems to be about the field, we also want to know what fuels the fire. Chang's passions besides work? —"Life!" replies the Designer. For example. "Building a pleasant living environment is a thing that I can never get bored with. For instance, cook delicious dishes, discovering more cleaver tools for cleaning, optimizing the layout of furniture, taking care of my plants, shopping for home decorations, indoor and outdoor activities… I assume they are all extensions of my design work. It's also a practice for research, organization, communication and execution skills," says Chang. As far as execution, the designer deals with client controversy well. "I walk away and never come back… just kidding!" she jokes; yet in all honesty, harsh criticism is handled with tact. "I always appreciate people who are willing to give me honest feedback because it can help me understand exactly what my client wants. When I am doing design projects, I see my clients as my friends. I prefer to talk to them a couple of times before we start the official cooperation so that we can know each other better. It's not just about design direction and aesthetics, but also to know our work dynamic. I will make sure we have good communication in the very early stage and keep finding a balance between their preferences and my professional opinions so that we can work things out together progressively," she says.
It all begins with building trust. To convince a client to trust a designer's judgment, Chang says: "I do tremendous research for my clients before they even know. And I have confidence in my work because of the relevant experiences that I have. Clients trust a designer who has faith in his/her own works. The confidence should not build on lies or ego, but a true understanding of the question, for example, what makes a client feel concern about? Is it about design direction? Budget? Other competitors? What can I do, as a designer, to solve the problem? I would try my best to be considerate of my clients so that I can come up with the right decision to reduce their hesitations," she says.
When it comes to the designer's approach, the basic principle is that every design should deliver a clear message. She goes on to explain, "One of my clients said they always enjoy receiving "designs they are more than graphical juxtapositions of images but interpretations of the subject matter." To arrive at such a destination Chang defines her creative process as an artist, for example: to "Listen. Think. Research. Create. Communicate. Refine. Finalize. Repeat the process if necessary," she explains. This is a very altruistic approach when it comes to manifesting a designer's dream with that of the client, and this is what Chang joys most about her work. "I enjoy helping others in accomplishing their ideas, dreams, and goals through a variety of visual languages and transforming imagination into tangible/foreseeable work. To me, the best thing about being a designer is that I can visualize and convey some vague concepts than others."
What can we expect to see from Chang in the future? "My ultimate goal in life is to create what I love and love what I create. On the other hand, every work of design is like a child of mine. Some of them are gorgeous, some may be monotonous, but I am proud of the many works I have made." Some professional goals include but are not limited to "curating my first solo exhibition which will be presented in mid-June 2020. It will include both my design and artworks in multiple platforms along with some of the industrial and product designs by Yuan Gong, my husband. It is going to be an exhibition that exploring works from different stages of life and how we interpret the idea of "Time". To learn more about the artist visit
www.dorachangdesign.com
.
Submit your work for Indigo Design Award competition