Damjan Krajacic- Design For The Greater Good
Principal and Creative Director at ActiveColor
by Elizabeth Lavis
|
17 Aug 2021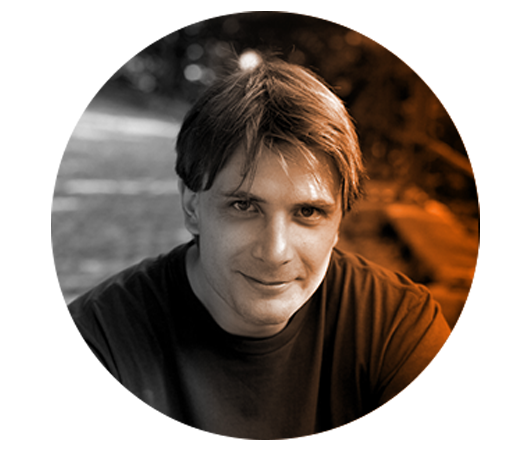 There is nothing more gratifying than knowing that a product you designed and built had such a positive impact on humanity.
Damjan Krajacic, Principal and Creative Director for ActiveColor, specializes in fostering positive change through inspired design.
The Croatian native found his calling in design after fusing two of his biggest passions, art and programming, and teaching himself how to design and construct websites from scratch. "Complex, dynamic, and database-driven flash websites were somewhat of a specialty of mine," Krajacic said. His programming knowledge allows him to have strong insight into ActiveColor's website and app development while still being able to focus on the creative side of the business.
"Wear Forever", Damjan Krajacic
These days, both Krajacic and ActiveColor focus on socially relevant projects that have an actionable impact on those around them. "I feel strongly about working on projects that have a positive impact on humanity, namely through healthcare at large; mental health, meditation, medical diagnostics, ad prevention and health at the basic level," he said. "It makes the impact of design tangible, where our creativity can be channeled towards a greater good."
Krajacic's favorite projects primarily exist within this sphere, including one for a large medical facility. "One of the most satisfying projects I ever worked on is a scheduling medical app platform for the University of Chicago Medical Center," he said. "They have been a client of ours for several years now, and we built and manage a pretty complex system that enables patients without insurance to be connected with medical specialists for screening."
The app was a success, allowing several new patients to get early-stage cancer screenings that may have saved their lives. "There is nothing more gratifying than knowing that a product you designed and built had such a positive impact on humanity," Krajacic said.
Krakacic excels with projects that meld interactive design and function. "Digitial products can be like large lego sets- with no instructions," he said. "I love being in the position to both create the instructions and build the object itself. It takes a different level of creativity to do this rather than approaching it only from a visual point of view."
His methodology always takes the end-user into account. "I always try to approach design products from a user-focused mentality," he said. "How will the design product I'm creating impact, help, communicate to, guide, and serve the end-user?" This focused approach drives him to think strategically about the design's function before even setting pen to paper. "I try to think in non-visual terms at first, and rather think about why and what problem we are solving strategically," he said.
Krajacic's empathetic and systematic approach, coupled with his habit of discouraging clients from spending money on bells and whistles that won't serve them, give him a ton of credibility within the market, and allow him to thrive in the pressure-fueled design world.
When it's time to unwind and find fresh inspiration, Krajacic turns to another one of his loves; music. "I am a professional musician with a Master's degree in Afro-Latin music," he said. "Music has always been a part of my life, but creativity in improvisation is definitely something that I can see relating to my design work."
Submit your work for Indigo Design Award competition