Jekyll & Hyde: Distinctive and Representative Design
Creative Director of Jekyll & Hyde
by Elizabeth Lavis
|
06 Nov 2023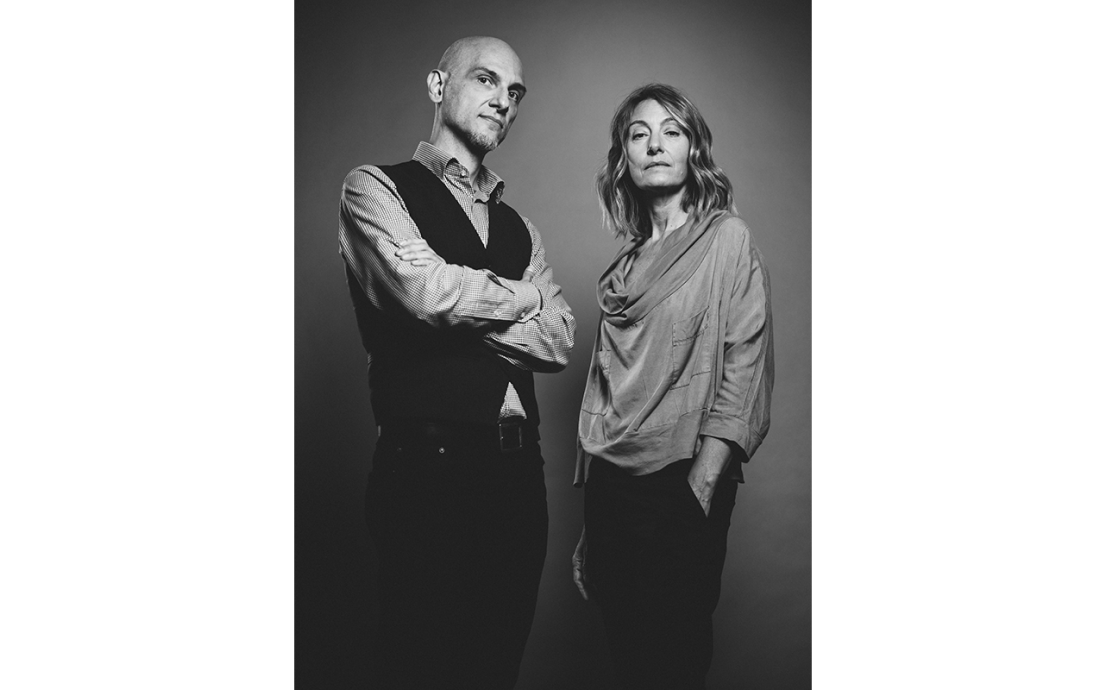 "Believes that in order to design something distinctive, you need to understand the objective fully"
Creative Director duo Marco Molteni and Margherita Monguzzi of Jekyll & Hyde strive to create designs that represent the client's concept and are distinctive to the client and receiving audience. This driving force influences the studio's portfolio of work, which spans industrial, finance, fashion accessories, and music and cultural sectors. The team comes from two different backgrounds, which gives them unique insight into the process and helps bounce fresh ideas off each other.
Molteni has a background in editorial design, and Monguzzi studied fine arts and worked freelance for several different agencies before finding her home at Jekyll & Hyde. Molteni discovered a passion for graphic design at 15, after meeting some graphic designers and becoming intrigued by the profession, and Monguzzi decided to pursue graphic design while at the Brera Academy of Fine Arts after hearing a guest lecturer talk about the career path.
Jekyll & Hyde starts every new project by striving to understand the client and their brand. The first steps combine in-depth analysis, workshops, mood boards, and interviews in order to get a good snapshot of what the client wants and what direction the eventual design should take. It's essential to have this foundation set before any design work begins. The team believes that in order to design something distinctive, you need to understand the objective fully. Then, the creative team starts exploring different ideas, keeping all of their possibilities open, and coming to a final decision as a team. Jekyll & Hyde's team is cohesive, collaborative, and able to find common ground, making it easy to find a solid direction and stick with it.
"Teco - you design, we connect", jekyll & hyde
While good design is absolutely vital for Jekyll & Hyde and their clients, strategy is never a second thought. Molteni and Monguzzi believe in strategy-driven design that helps each brand retain and amplify its unique identity. They also pride themselves on transparent communication with clients, engaging them in all phases of the work. The relationship between Molteni and Monguzzi and their clients is a back-and-forth healthy dialogue rather than a monologue from the designer. This system fosters and promotes trust and rapport.
While the transparent process, research-heavy starting phase, and the expertise and drive of the creative team usually keep things running smoothly, there are occasional conflicts between clients and the agency. Molteni and Monguzzi face harsh criticism head-on, seeing it as an opportunity for understanding and improvement rather than a personal condemnation.
The team derives inspiration and stays apprised of the latest design trends by spending daily time on design blogs, reading, and visiting art exhibitions. They're also attentive in their daily lives, keeping their eyes peeled for small details that could be converted into stunning visual elements or even whole designs. Any live experience can be inspirational. Ultimately, the duo hopes to increase customer satisfaction through effective, beautiful, and unique designs and personal fulfillment through hard work and never compromising on style.
Submit your work for Indigo Design Award competition