The Details Make the Design
Freelance Graphic Designer
by Elizabeth Lavis
|
08 Aug 2023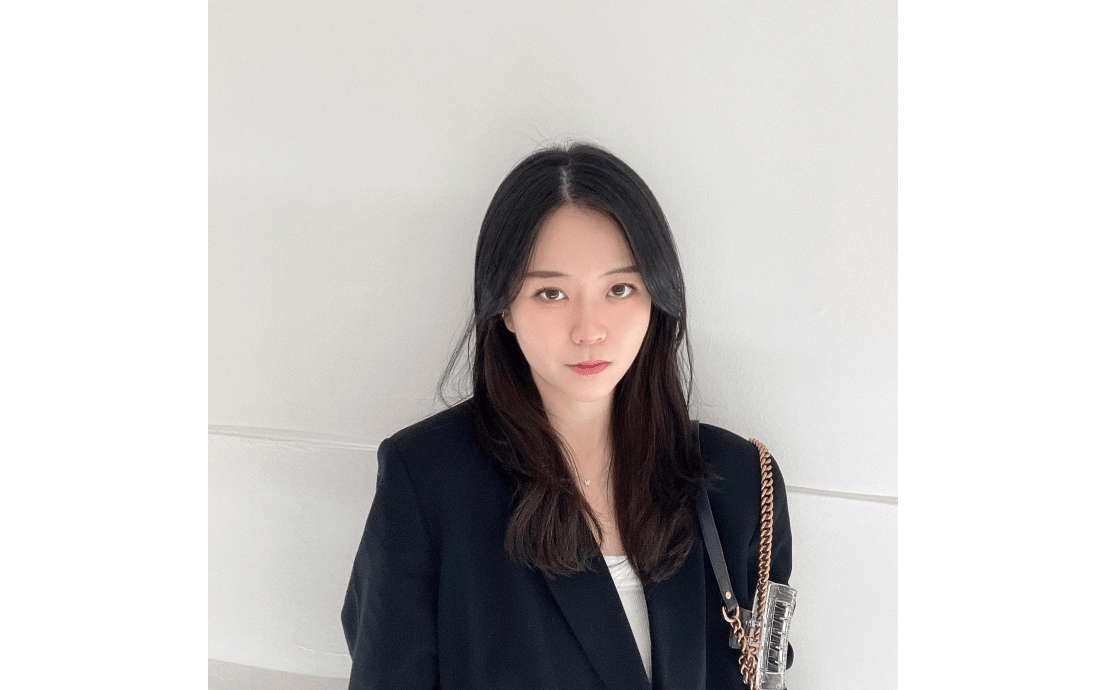 "It's essential to maintain sensitivity to the world around you"
As a child, Heather Tang had two distinct goals: becoming a freelance designer and traveling the world. As a graphic designer for Mucho Design Studio who's traveled to Japan, Europe, and the United States, she's certainly well on her way to achieving both. "I aspire to be an experiencer of life and to immerse myself in different experiences within the limited time we have," she says.
Tang works with home and independent fashion brands, occasionally dabbling in branding for local coffee shops and bookstores. She tells reinvents and stories through her design, focusing meticulously on each element to create a comprehensive and powerful end product. "The best advice I ever heard was from Charles Eames," she says. "The details are not details. They make the design."
Communication, strategy, and attention to detail are critical in Tang's end product. "For designers, it's most important to communicate with clients from different fields and then provide captivating visual solutions through our professional abilities," she says. "Strategy plays a role in providing an overall direction for the design solutions, while creativity focuses on offering as many wild and imaginative ideas as possible within that direction."
For Tang, there are two vital parts of design; bringing the idea to full fruition and providing innovative visual solutions. "It's a fascinating process that allows me to express my creativity and deliver customized visual concepts for clients," she says.
LOUD CAFE BRAND DESIGN
Tang's home city of Chengdu, China, notable for its spicy hotpot and adorable pandas, and travels through Europe and Japan also played a role in her design approach. "I believe that the most inspiring elements of my work come from the changes happening around me and the fusion of different cultures," Tang says."Coming from China, I was raised in the traditional Confucian culture. Through my travels, I encountered various cultural interactions and engaged in exchanges with different people. These diverse cultures and ideas constantly collide and transform within me, ultimately becoming integrated into my design work."
Tang sees herself like a sponge, constantly absorbing every minute detail from the city she's in and then repurposing them for her work. "As I walk each day, I observe the patterns on the ground, such as pavement, tiles, concrete, and grass. Even cigarette butts and the blinking traffic lights can spark inspiration in me," she says.
Telling the story properly means immersing herself in the client's world immediately. Tang schedules a half-hour to hour-long meeting with each client to review brand needs, what the client is looking for, and the design requirements. "My first step is to gather information about the brand and its background," she says. "Doing this helps me better understand the client's needs. Afterward, I move on to the first round of visual direction, where I show them the methodology of similar brands to further clarify the design style and requirements. Then, I prepare the first round of sketches and presentations."
Throughout all of this, Tang does extensive research and communicates with the client often to ensure that everything is on track. "Communication is crucial," she says. "When I engage in discussions with clients, I see it as an opportunity to use my design language to solve their problems."
Tang advises budding designers eager to get into the field to learn as much as possible. "Try to explore different fields of design during your student years," she says. "For example, experiencing what it's like to be an in-house designer, interning at a design agency, or working as a designer at a startup." All of these opportunities can illuminate different facets of the industry. She also advises that new designers derive inspiration from all over and keep up with trends. "It's essential to maintain sensitivity to the world around you," she says.
Submit your work for Indigo Design Award competition